PILOUS PACKAGING GROUP
Customized packaging systems for industrial sector
We focus on customer needs to design their packaging, ensuring optimum conditions over all logistics process.


Product evaluation
We analyse both tangible and intangible characteristics of the good

Prototype development
Before mass production, we ensure the designed packaging effectiveness

Mass or batch manufacturing
We adapt our production to client demand

+1.000
employees all over Europe

+1.000.000
packaging produced per year

20
productive centres in Europe
Lean Manufacturing
Quality and competitiveness for your product maximum safety. 
It allows us to be effective and competitive both in price and service due to the continuous improvement of our manufacturing process, time and costs.
High technology
Standing investment to ensure the entire logistics chain of your good.
Our cutting-edge machinery allows us to manufacture packaging under the latest demanding requests, specifications and requirements of different sectors.
Self-sufficient production centre
Prompt supply adjusted to the needs and requirements of your product.
We control the entire process from the starting point in terms of raw materials, labour, design, implementation and logistics; which allows us to work under lean manufacturing.
JIT, JIS and KANBAN deliveries
We customize our production to client demand.
We operate under tight delivery deadlines, always being geared to international logistics processes common situations.
Success story
Škoda Auto
Find out how we managed to help our client reduce its costs
Thanks to the packaging design optimization, its load capacity was doubled.
This solution for Škoda vehicles was awarded at OBAL ROKU Awards: Packaging of the Year 2016 and 2017.
Pilous Packaging Quality

We give continuity to wood surpluses by recycling them for further processing and thus extend spill over lifecycle.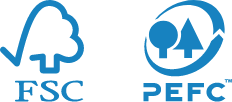 Our wood comes from certified FSC or PEFC forests, contributing to forests sustainable management.

Our latest technology machinery range fosters energy efficiency.
Quality
ISO 9001
Certification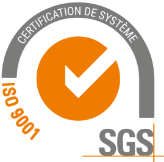 We are ISO 9001 certified which defines us as trusted supplier, efficiently managing our process monitoring and being continuously committed to its improvement.
Quality
ISPM-15 regulation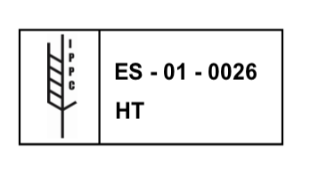 Download our ISPM-15 certificate
We own ISPM-15 certification that endorses us as authorized operators for the manufacture and marking of wooden packaging, contributing to harmful organisms spread stopping in forest mass.
Quality
Our quality
policy
Our strand of action for the improvement of our internal and external processes, being our development subjected to continuous reviews based on the feedback of both our workers and clients.
Pilous Packaging Commitment
Direct supply of quality raw material from our sawmills and cardboard handling plants in Central Europe for the manufacturing of tailored packaging solutions.
Prototype validation before manufacturing, securing the reliability and resistance of the packaging.
Certificate issuance that guarantees the raw material origin from environmentally responsible and economically viable forests.
Manufacturing adapted to customer needs, guaranteeing supply chain.
Ensured stock and wide selection of materials for continuous manufacturing.
We possess different fastening means to provide deliveries in perfect conditions.
Analysis and steady adaptation of the packaging until encountering the best solution.
Close human team of professionals, focused on satisfying customer requirements.